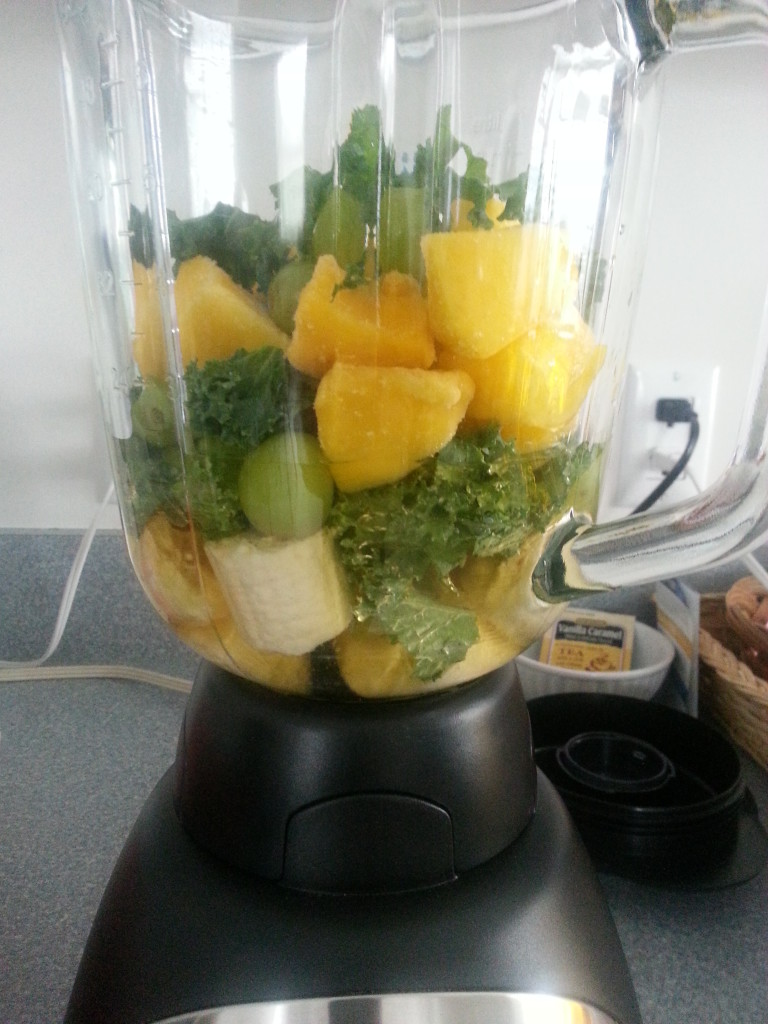 We had Riddle on the Harp today, a local Celtic band that performs at the library every year around St. Patrick's Day. We decided this year to go along with the green theme to have an after concert refreshment program. I was asked to create a shake to go along with "Wear your green on the inside" so I decided to make this Tropical Kale Smoothie.
I had never tried this combo before, but I knew it would be delicious (I didn't tell anyone I created this concoction while walking around the grocery store). Three large batches were finished in less than 25 minutes and everyone (of all ages) wanted the recipe! Makes me happy to know that something that can look a little off (the green drink!!!) can taste great and be amazing for your body! (coming from the girl who bleeds chocolate).
You must try!!!!
Tropi"Kale" Smoothie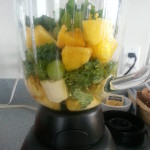 Prep time:
Cook time:
Total time:
Yield:

2

Difficulty:

easy

Recipe type:

breakfast
Ingredients:
1 banana (2 bananas if making a larger serving size or if you prefer a thick shake)

½ cup or 1 cup of kale (or a handful)

½ cup or 1 cup of green grapes

½ cup or 1 cup of frozen mangos

1 cup (or until half of your ingredients are covered) of juice of choice (I used apple) you may find yourself adding juice.
Directions:
Wash all fresh ingredients. Chop kale into small pieces, and break the banana into thirds (makes blending easier). Add the grapes and mangos and then add juice.
Blend until desired consistency, and enjoy (best served immediately)!
Published on by Lauren
Tagged: breakfast, fruit, healthy, pick me up, shake, smoothie, vegetables